We had completed over 50 solar power projects in 13 States, the FCT and one in Accra Ghana.  All our solar power systems are running perfectly. We do not just give quotes to customers as many people do.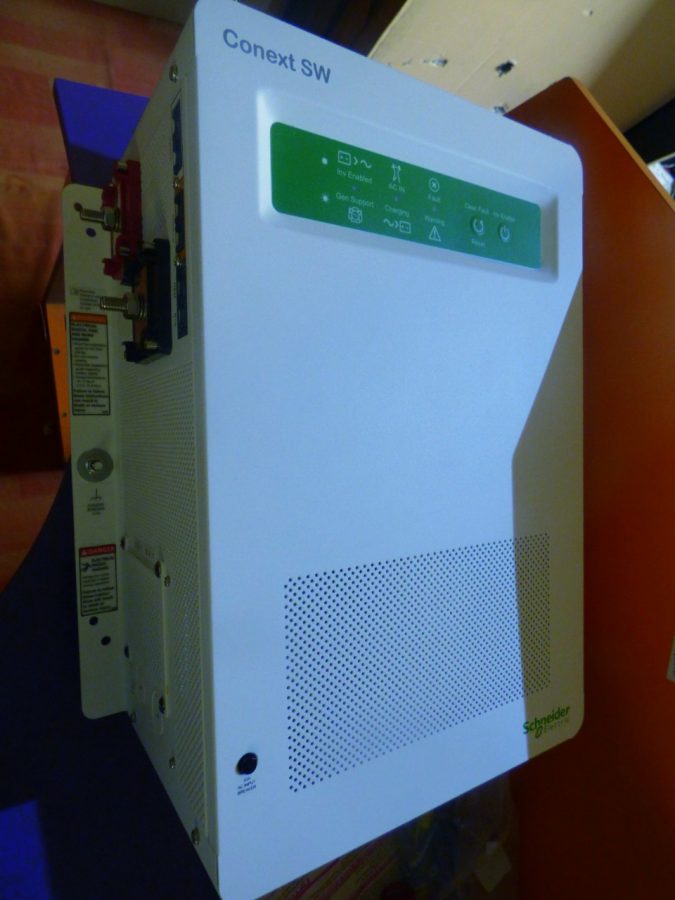 We design perfect solutions based on load information given by customers.  This is another reason why AWPS Renewable Energy Ltd is Nigeria's #1 provider of premium solar power.
We finished one of our Lekki solar power systems installation last week. The experience we had after completing this very job is something that is worth sharing.  Solar power users and those joining the winning solar power family soon  will have one or two things to pick up here.
We designed a 2.5kw Inverter to power 1freezer, 1fridge, 1Ac(1.5hp), lights and fans. Customer involved called to tell us that the inverter tripped off within 10minutes when they tried to power the loads. We knew this could not be possible.
Customers satisfaction is our priority. We respond within 24hours to any issue. So, we sent a team member to visit the customer to replicate what they told us.
We turned off the loads, the batteries were fully charged with solar power after some hours, and allows 1,900watts on a 2.5kw Inverter. Our representative turned the system on to confirm what the customer had told us earlier i.e. (system shutting down after 10min).
We discovered the customer had water dispenser and Ac 2hp on, instead of 1.5hp designed for, now, the loads were about 1,733watt.  We went further in our test, the fridge, freezer, AC 2hp with lights were on without the water dispenser for 2hours, the battery voltage came down to 24.2v, we turned the AC off while the fridge, freezer was left on, the battery voltage went up to 24.7v
The system ran purely on batteries for more than 2hours with Ac of 2hp. Originally the system was designed to run 1Ac of 1.5hp for 3hours.  The 2.5kw inverter was overloaded and could still withstand the pressure, the inverter did not get damaged. This is what it means to install an European Inverter.  However, systems design is critical and the customers supplying right information is more critical,  For this customer to be able to run AC for 3hours without any interruptions, we had advised him to purchase an inverter Ac 1.5hp rather than using the old AC 2hp which the system was not originally designed to carry.