Solar power energy is the future; this is another reason to go solar. LATEST survey report by the Independent Energy Watch Initiative, I-WIN, has revealed that power supply had been on consistent decline, month-on-month.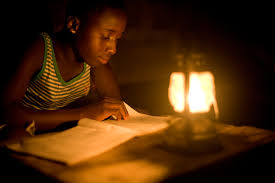 According to the report, between January and June last year, only an average of about six percent of Nigerians enjoyed over twenty hours (20hrs) of supply availability daily.
The survey which was anchored on the feedback from electricity customers in Nigeria, was aimed at assessing the overall performance of the Electricity Distribution Companies (DISCOs).
The survey evaluation was based on the following indices:   Customer service, value for money, hours of supply availability, quality of power, communication and customer engagement and quality of electricity supply infrastructure.
According to the results of its 'aggregated power sector poll', I-WIN stated that a major outcome of the survey is the fact that most Nigerians (average of 79 percent) have suffered a transformer failure or other forms of electricity supply infrastructure failure.
The findings revealed that a nation-wide average of 62 percent of the affected customers are compelled to make contributions to replace the components of failed infrastructure to the extent it affects them which sounds so ridiculous.
It added: "From our findings, about 56 percent of electricity customers in Nigeria experience less than eight hours of power supply availability daily.
"This low level of service delivery has been highlighted in previous studies to be a major contributing cause of increasing deviant customer behavior in Nigeria. Not surprisingly, only an average of about 6 percent of Nigerians enjoy over twenty hours (20hrs) of supply availability daily."
The survey further revealed that the bulk of Nigerian electricity customers insist that they get little or no value for money as regards the quality of power supply, as it also indicates an heightened level of frustration by electricity consumers nationwide over the poor quality of power supply amidst high bills/charges for same.
"Overall, the services of the distribution companies were rated poorly by Nigerians, and the operators are enjoined to review the results of this survey critically with a view to discerning the issues highlighted."   The search however urge Nigeria government, house owners, and companies to start investing in renewable energy. Solar power is said to be cost-effective, safe and reliable to run homes and businesses without an extra running cost.
Source; Nigeriatoday