The President/Chief Executive of the Dangote Group, Aliko Dangote, has urged Nigeria leaders to address as a matter of urgency, the problem of power supply if the country wants to grow like others in the western world.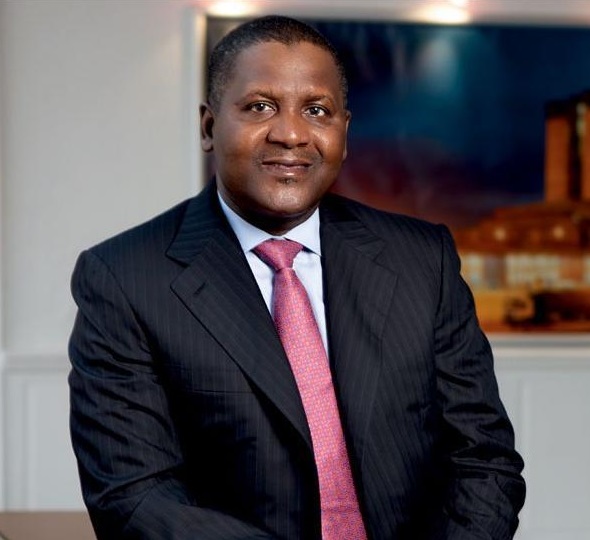 Speaking as one of the panelists at a forum organized by the World Bank Group and the African Centre for Economic Transformation (ACET) in Accra, Ghana, with the aim of scaling up private sector investment in Africa, Dangote singled out the unavailability and erratic supply of power across the country as the biggest impediment to Africa's growth, advising governments to invest massively in renewables like solar and wind to drive growth in Nigeria power sector.
According to him, "No power, no growth. We need to make sure we tackle the issue of power," the leading industrialist said at the first panel discussion at the Development Finance Forum.
He added that small businesses on the continent can never survive without stable power since the income or revenue generated is used in purchasing diesel to power and service generators.
"Meanwhile, these generators are meant to be backup or standby. But now, the generators are those that are providing consistent power and the grid is now standby," he lamented.
He cited local examples to corroborate his point. "For example, the entire state of Kano, with a population of 21 million people, has a power supply of less than 35 megawatts from the grid. He laid emphases on the importance of renewable energy. He sees solar and wind as solution towards tackling the problems faced within the power sector. These are the issues we need to address. We must make sure that power is available, if not businesses cannot grow."
Dangote Group has a joint venture agreement with the Black Rhino Group to develop a $5 billion (about N1 trillion) energy infrastructure in Africa.
Black Rhino is a subsidiary of the Black Stone Group, the world's current largest Private Equity and Asset Management Company.
The joint venture agreement is already looking into setting up power plants in Kano and Abuja.
Source: ThisDay