The following advice is designed to allow homeowners to get the most out of their solar energy systems.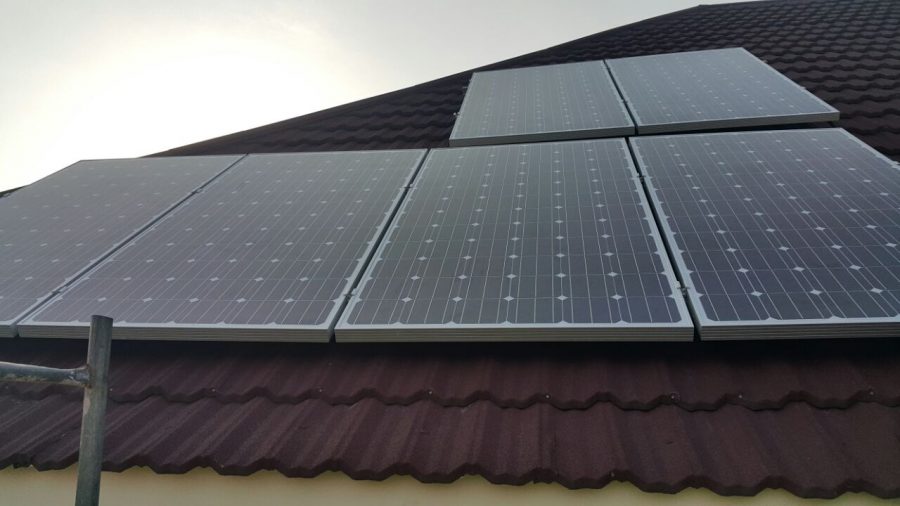 Taking these tips into consideration allows them to both save money and maximize their investment in these systems. Though solar energy systems can be expensive, the return investment on them is large. The following eight tips can allow homeowners to maximize that return.
Tip 1: Professional Installation
Installing their own panels can save homeowners money, at least initially. However, solar panels are expensive and installing them incorrectly is likely to cause a lack of energy absorption. Ultimately, the money that homeowners thought that they had saved installing the panels themselves can be lost in panels that do not work correctly or do not work to their full potential. Professional installers know the best way to place solar panels, so their knowledge and expertise should be utilized in almost all cases.
Tip 2: Placement
Solar panels should be placed where they can receive optimal sun exposure, and they should be tipped at an angle towards the sun. Professional installers can help homeowners decide on the best placement, as the panels should be placed where they can receive the most sun exposure during the year. Some homeowners are emotionally connected to their properties, so it may be difficult from them to put aesthetics aside and go with the placement that the installer suggests. It is important to remember that although installing solar panels alters the appearance of a home, it is ultimately beneficial to both the occupants and the environment.
Tip 3: Wattage
It is essential for homeowners to calculate their wattage needs prior to deciding upon the amount and the size of the panels that are needed. When calculating wattage, homeowners should do so based on energy needs during the months with the highest demand, and they should consider dry season and raining season, as homes typically use the most energy in the raining season. Sun exposure levels are also lower during the raining season months. For most people, raining season is the best time of year to plan the amount of wattage that they need. Planning for wattage based on the most difficult time of year ensures that homeowners will be prepared and have sufficient energy on a year-round basis.
Tip 4: Insulation
To keep energy inside, doors and windows should be insulated. Windows should be double paned, and doors should be insulated. Insulation strips and sweeps are very effective in keeping heat inside the home. Opening and closing doors can release a great deal of heat. Making limited trips outside can help to keep heat inside, as can keeping doors closed. With a certain amount of planning and thought before acting, energy can easily be saved and kept inside the home.
Tip 5: Energy Safe All Around
Maintaining a home with energy efficient appliances, from refrigerators to light bulbs, can cut down on energy use and can make a home run more smoothly. EnergyStar ratings mean that appliances have been rated as energy efficient devices. Just as with solar panels, newer energy efficient appliances and products can be expensive initially. However, they tend to pay for themselves in energy savings as time passes. Remembering to turn lights off in rooms that are unoccupied and examining the home for leaking faucets and pipes can help to cut down on energy expenses.
Tip 6: Maintenance
Customers should make sure that their panels are well maintained. There is very little involved in this process, as solar panels are low maintenance after their installation. Unlike generators, solar panels do not have moving parts, so there are no belts or tubes to replace. Panels should be examined to make sure that they are secure and cleaned every so often to provide optimal results. If homeowners live in a dusty area, the dust should be cleared from the solar panels to provide direct exposure to the sun and more energy absorption. Trimming trees may be necessary, as the more direct sunlight the panels receive, the more energy these solar panels can provide to the home.
Tip 7: Use Expert
Buyers should examine the cost of solar panels before purchasing them, as shopping around is essential to finding the best value. They should research customer and expert opinions regarding different brands and types of solar panels. Speaking with experts on the subject is always a good idea as well. However, buyers need to take all advice from those with an investment in the goods with a grain of salt. Those who are selling a product want customers to choose their product, and they tend to show it in the best light possible to do this. Therefore, balancing feedback from salespeople with customer reviews who have no investment in further purchases of the product is an important consideration. Customer reviews are often valued because the reviewers have been in the same spot in which potential customers currently find themselves, and they have many of the same thoughts and concerns.
Tip 8: You use solar power, then talk about It
By talking about decisions to choose alternate sources of energy (particularly renewable energy), customers can open a dialogue about environmentalism and saving money. Some people can feel uncomfortable with the idea of green energy, most often because they are uninformed about the subject. Educating neighbors on the return that is associated with solar energy may encourage them to go green themselves. When people think about solar energy, it may seem unattainable and expensive to them. By talking to neighbors about it, those neighbors may be more apt to ask questions and research it for themselves. With this, you have given them information that will help them save a lot.