Alternative Power Sources to Boost Real Sector Growth
Constrained by the adverse effects of poor electricity supply, stakeholders in the real sector are bracing the odds by exploring alternative power source options to keep their entities afloat and ensure modest returns on their shareholders' investments.
In the Nigerian manufacturing sector, poor electricity supply remains one of the formidable challenges investors are contending with over the years with the attendant negative implications for the sector's contributions to the nation's Gross Domestic Product, GDP. Curiously, all the efforts of the government to fix the problem had failed in view of the epileptic supply of electricity to manufacturing and other key sectors of the economy over the past decades.
Though there have been campaigns for the use of alternative sources of power especially the renewable energy by the real sector; this has not been achieved in Nigeria probably due to the high costs of deploying and maintaining such power generating sources. It might also be the fact that the country has not advanced in that aspect. For optimal productivity, the manufacturers must balance the need for a fast but affordable power solution against the ultimate goal of efficiency and the lowest cost of electricity. The President and CEO of GE Nigeria, Dr. Lazarus Angbazo said the power deficit in Nigeria required concerted cooperation of all stakeholders in the Power ecosystem. According to him, there is no foreseeable way of boosting manufacturing in Nigeria without fixing the power sector. He said cheaper fuel solutions may require lengthy infrastructure projects that take years, or require equipment that sacrifices long-term efficiency and operating cost. Speaking in a similar manner, the Chief Executive Officer of British American Tobacco, Mr. Chris McAllister, agreed that the provision of affordable, stable adequate solar power projects will supply electricity that can  empower the manufacturing sector in Nigeria to effectively play its traditional role of employment generation and wealth creation.
The Vice Chairman, Manufacturers Association of Nigeria, North west Zone and the Chairman, MAN Infrastructure Committee, Engr. Ibrahim Usman, who is an advocate of alternative sources of energy, noted that there was insufficiency in the transmission of power. He said the power being transmitted was below the generation capacity of the country. Despite this, Usman said the country urgently needed to diversify its sources of power to deploy other viable and sustainable sources particularly  using solar power energy, water and fuel flexible technology to power the manufacturing sector.
He further urged the Federal government to create and promote scalable power distribution for the sector as well as SME cluster. However, in their continual effort to find sustainable solutions to the power challenge, stakeholders have come to term with a new alternative power source, e.g solar power energy which is relatively economical in terms of availability of fueling the machines that uses gas. solar power is a flexible type of alternative power supply which are being used in other countries, provide an answer to both the goals of speed and efficiency. The most logical conclusion to this important factor is that a power producer should seek the most affordable fuel for its power generation equipment.
Solar power  is considered one of the most affordable means and people can have access to it because its derived from the sun, natural gas reserves lacks the infrastructure to import liquefied natural gas, LNG, have to make do with higher price option such as diesel or light fuel oil, LFO. Other options, such as heavy fuel oil, HFO, exist as well is is not cheap to run like solar power energy.
This fuel consumption is significantly impacted by the efficiency of the power plant. According to manufacturers, the efficiency of HFO power generating equipment commonly suffers performance drops as a result of utilizing HFO fuel and, more significantly, has limited improvement from the addition of a steam cycle. However, there are other fuels that offer a more competitive solution than the HFO, when such fuels are considered with fuel flexible aeroderivative gas turbines. Speaking on the fuel flexible technology, the Strategic Initiative Leader, GE Power and Water's Distributed Power, a leading provider of power equipment and services, Daniel Tse explained that when considering the cost of producing electricity using reciprocating engine or gas turbine technology, the most important factor is the fuel cost.
He said the fuel cost can range from 50 per cent to 90 per cent of the total cost of electricity, adding that any difference in the cost of fuel would directly impact the cost of producing electricity. Analysing the economic benefits of fuel flexible technology to the manufacturers, Tse said a broader fuel portfolio may allow the selection of regional produced fuels instead of diesel or heavy fuel oil imported from the major fuel distribution hubs. This localization enhances the energy security by shielding the project from price volatility, transportation distribution, or natural disasters.
He said that major infrastructure investment was typically required to import LNG, while sufficient demand must be present to justify the investment, adding that project development and construction times could also be significant. However, he noted that fuel flexible generation equipment offered a much faster path to power, saying without having to wait for major infrastructure projects; fuel flexible generation could be installed as fast as the equipment could be made available in the case of mobile power solutions that could be mere months.
"In order to deploy power quickly, both fuel and equipment must be available and able to be installed fast. The aeroderivative gas turbines can be deployed very fast. Some of the machines can be deployed in as little as 30 days and some others in six months, however, some LM600s machines can be shipped in a simple cycle power solution in as little as three months depending on customer's need and urgency. "All these units can handle a number of liquid or gaseous fuels. These means that they can utilize available alternatives to diesel to gain incremental cost savings. If the equipment is deployed before the alternate fuel is available, then the temporary use of diesel can be considered."
Meanwhile, he said the viability of any GTP technical approach would start with a value proposition. According to him, one of the key advantages of natural gas generation was its lowest capital startup costs than other comparative sources of electricity. He said with a dollar per kilowatt basis, the capital cost of installing gas technology was one-half to one-fifth of the estimated cost of coal or nuclear plans for manufacturing sector. In many cases, GTP projects are a quicker, economically-viable means to bridge the gap until larger centralized projects can be developed.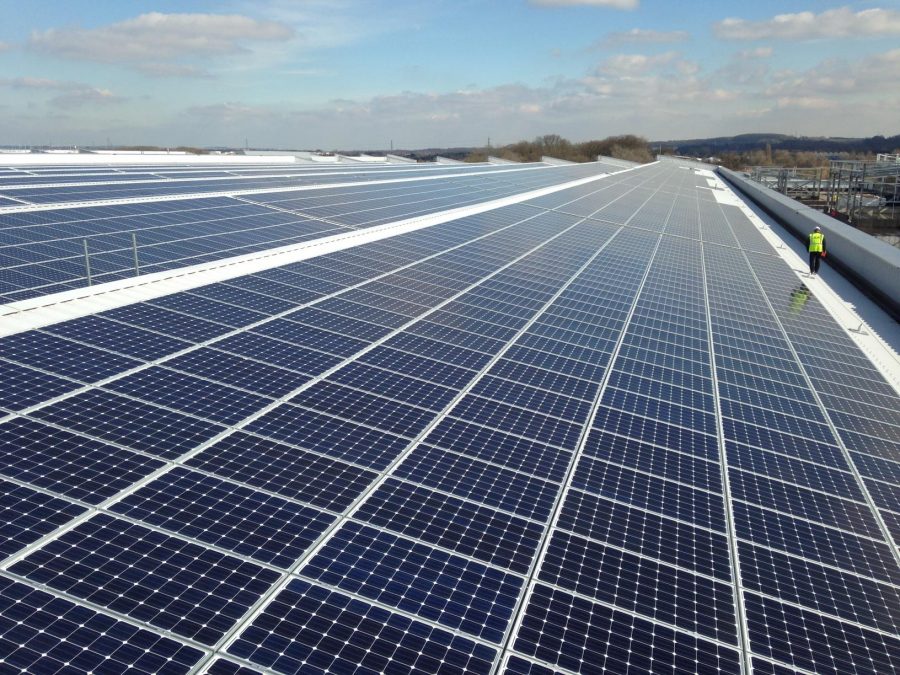 source; nationalmirror