Why haven't you gone solar?  For many residents of Alimosho Local Council, especially those living around Ikotun, Igando, Isheri and Iyana-Ipaja, electricity supply from noisy power-generating sets has been their only source of power in the last seven months.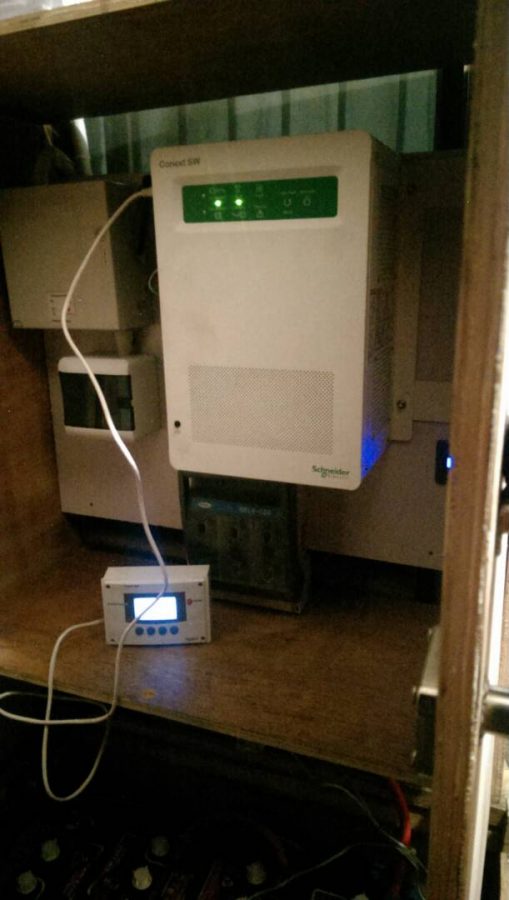 For them, the Ikeja Electricity Company, the power distribution company that should be supplying them electricity only exists by name.
Findings revealed that most of these residents do not even know the reason behind the blackout. This is because transformers in their domain are not faulty, neither is any of the high-tension cables damaged.
Ironically, until the residents kicked against exploitation by the distribution company and refused to pay any electricity bills, the distribution company still expected them to pay their monthly electricity bills.
Right now, the power outage has not only affected businesses in the affected areas, social life in the communities has been ruined.
Mrs. Mojiola Adekiyesi, a hair stylist, who resides at Ijegun, said the power outage has snuffed life out of her business.
According to her, since cannot afford to power her generating set all-day long, some of her customers are looking for alternative outfits to do business with.
"Apart from hairdressing, I sell drinks too, and customers prefer cold drinks. So, when the drinks are not cold, people just go for alternatives. So, if there is anything that can be done to restore public power supply in this area, I will be really glad."
For Miss Emmanuella Okoye, who lives in Ikotun, the continuous power outage has forced residents to take steps in order not to be "left in the dark."
"For instance, we all go about with our mobile phones and chargers at night looking for where to charge these devices for a fee. Every now and then, I spend N50 to charge my mobile phone and torchlight. The most annoying thing is the fact that they still bring electricity bills for us to pay.
"Sometimes at midnight, we are supplied electricity for only a few minutes just in a bid to justify supply, and when we refuse to pay the crazy bills that they come up with at the end of the month, they just come around and get affected persons disconnected. At some point, I stopped paying the electricity bills because I can't be spending money on services that I am not enjoying. I am tired of this area."
On his part, Mr. Uche Nwabodo, who lives in Isheri, said "We don't see light at all, and it affects what I do. When you talk of light in this area, it is nothing to write home about."
Mr. Chibueze Okeke, living in Igando, sells frozen chicken and fish. Okeke said he does not rely on the disco for supply of electricity. "I have a solar power system of 7kva inverter and 5KW in panels and 4 batteries installed.  I run on this system from morning till night, reason I had all my goods chilled and frozen, I don't have to get worried about NEPA                    Source: TheGaurdian